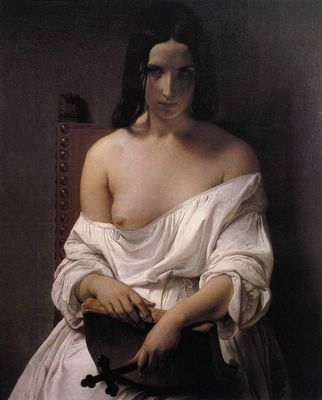 Francesco Hayez,
Meditation on the History of Italy
1850. The young girl apparently has finished reading her book on the history of Italy and is contemplating on what she has read. The dark crucifix in her left hand is held over the book illustrating the prominent role the Church has played in what made Italy. And the exposed breast? Could be a contrast or a temper to the piety of the cross in the painting, illustrating that even though the Holy See is in the Italian peninsula, Italy's history hasnt been all that chaste.
OR
... Hayez just likes boobs.