Photos. Olympus OM-2n and Kodak Professional BW400 CN film.
These are scanned from prints, not from negatives. Can't afford a film scanner yet.
I'd like to take this opportunity to thank my models. You were great.
This blog has gone to the dogs.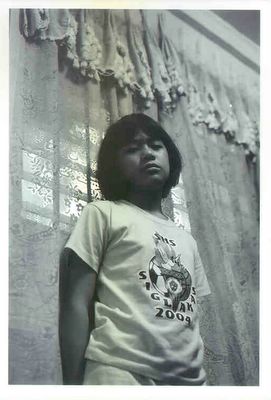 Project No. 1
Projects 1 and 2
Slurp
Ice cream
Afternoon nap
And finally...
What da-?? Who da-???